After School Programs
New York Academy offers a variety of after school classes and programs. These classes offer students additional opportunities to learn new skills, explore their talents, deepen existing expertise, receive academic support, make and strengthen friendships, and interact with supportive adults.
Enrollment for after school classes is on a monthly basis. All classes have a maximum enrollment on a first come first served basis. We also welcome students from other schools to join our after school program. Please contact NYA for more information or to register for a class.
Classes offered include:
Hindi
Baking
Arts
Dance
Creative Writing
Science Experiments/Design Thinking
Craft
GK/Current Affairs
Free Style Zumba/Contemporary Dance
Martial Arts
Music
Lego Robotics Club
Arts and Crafts
Book Club
Little Chefs
Ballet/Free Dance
Gymnastics
Programming/Robotics
French
Spanish
Homework Club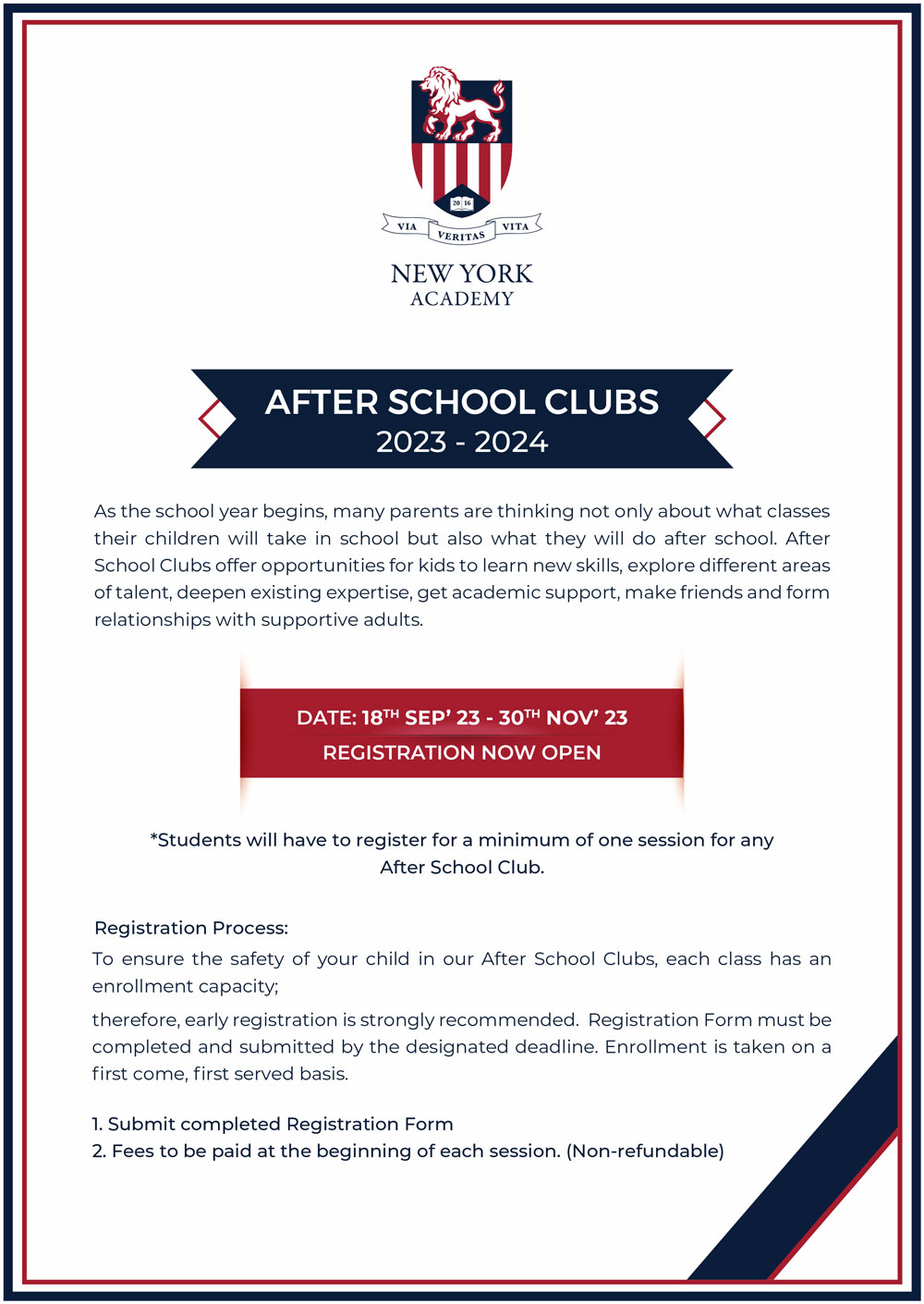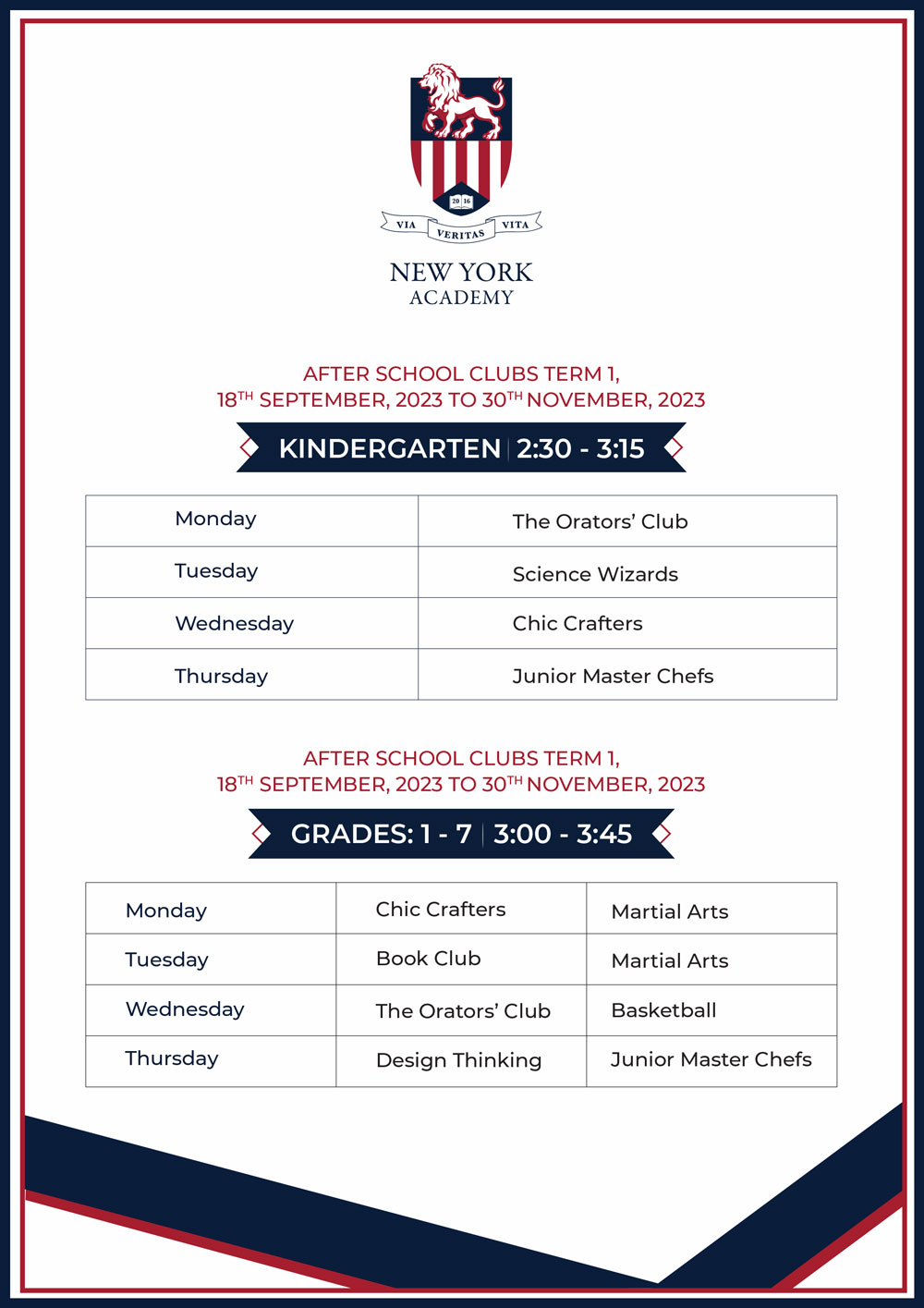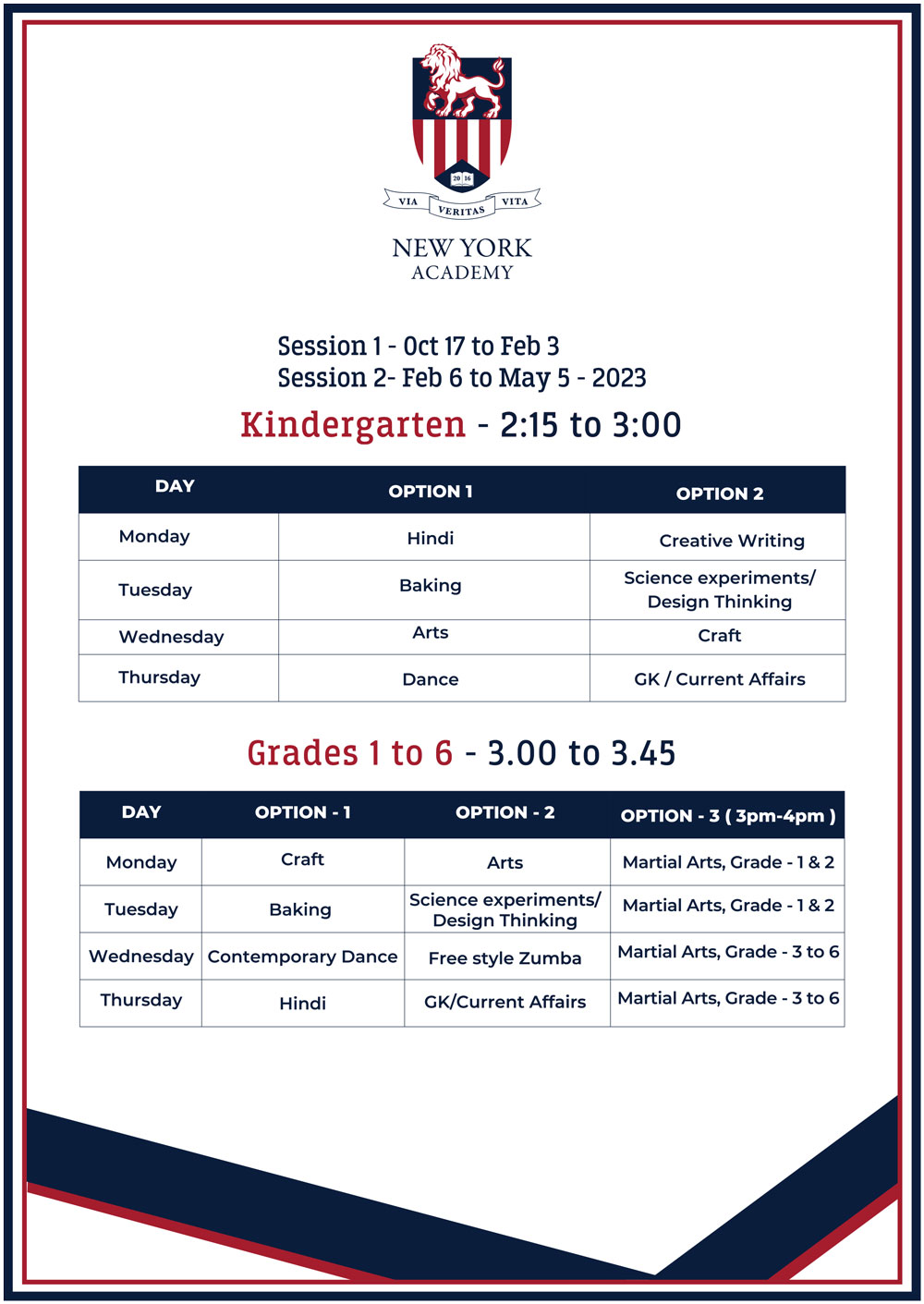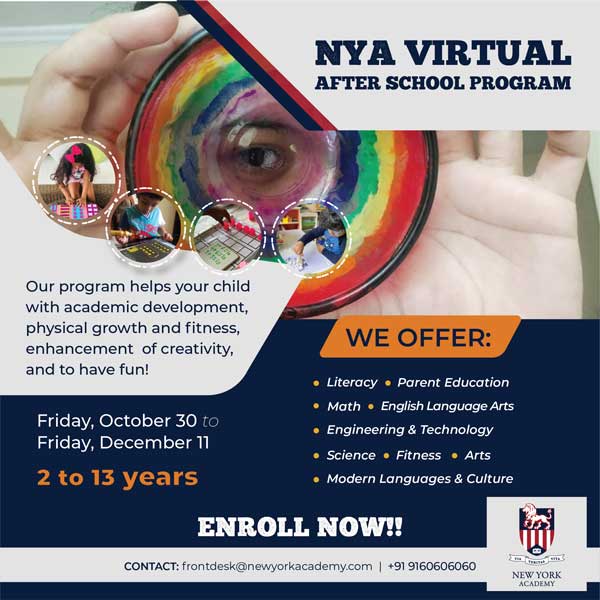 For schedule and additional information,
See Here
Enquire Now